Residential Cleaning We clean houses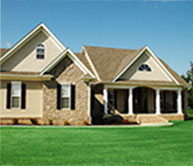 Your home's environment is a big factor in your life and it plays a role in your mood and overall happiness. With that in mind, keeping a clean environment can contribute to a happier feeling and more energy as well as leaving you time to spend time with loved ones and hobbies. We want to create the best looking environment for you through deep cleaning and take your living area up a notch in not only your eyes, but also your guests. The Wright Touch knows cleanliness and the virtue it brings in a living environment, and we dedicate ourselves to delivering the cleanest looking homes out there. Your home will be guaranteed to have the Wright Touch.
The process of our Residential Cleaning
Receive an estimate from The Wright Touch owner after first tour of your home.
The Wright Touch will then create a contract or proposal for the client to review.
The Wright touch will meet and present the contract or proposal to the client.
After reviewing and agreeing on the contract and signing, we will set a start date.
The Wright Touch will request keys, access codes, emergency information, and all other entry information from the client.
Services Provided:
Trash
Clean Restrooms
Vacuum
Windows
Sweep
Dust high/low places
Mop
And More!