Carpet Cleaning Let us get tough stains out of your rugs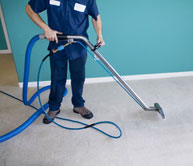 Your carpet should last over a decade if it is well maintained and cleaned properly. The Wright Touch can help maintain the carpet by using our pristine equipment and environment friendly chemicals. This will help keep your carpet and home looking great while also benefiting the quality of air in your living environment. We remove spots and stains that have been haunting your carpet and making your home feel less beautiful. By delivering a carpet cleaning experience unmatched by our competition, we have changed the look of homes over and again with an efficient carpet cleaning process. Once you've had the Wright Touch, you've had truly cleaned carpets.
The process of our Carpet Cleaning:
Client will meet with the owner of the Wright Touch.
Receive an estimate from the owner of The Wright Touch after the first tour of the building layout.
Client will point out spots and areas that receive heavy traffic.
The Wright Touch will then create a proposal for the client to review.
The Wright touch will meet and present the proposal to the client.
After reviewing and agreeing on the contract and signing, we will set a start date.
The Wright Touch will request keys, access codes, emergency information, and all other entry information from the client.
We will then vacuum the carpet if needed to clear away any dust or loose dirts.
A pre-spray on the carpets with our high quality chemicals will help to moisten the areas prior to cleaning.
Using The Max Extraction® equipment we will apply our hot water extract.
Next, we will rake the carpet out to smooth over the cleansed areas.
The Wright Touch will finish the carpet cleaning by wiping the base trim as needed.